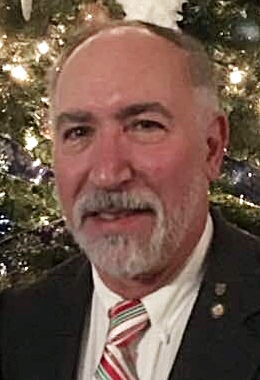 Nick Marotta
---
(Click here for a list of Past Presidents)
---
The December 10 Military Ball is Cancelled
Fellow members of the Northwest Military Officers Association, I am sad to inform you that the Military Ball scheduled for December 10, 2020, is canceled. As you know the recent COVID-19 pandemic has caused many disruptions in our lives. Based on a straw poll of members, attendance at the ball would have been sketchy at best. Based on these factors and with a vote of the general membership, the Ball is canceled.
Please standby however, when we deem it safe to gather in larger numbers, we may be planning a springtime Military Ball.
Best wishes to all and please remain safe.
---
Our June Membership meeting is Cancelled
F
ellow NWFMOA Members
​I am taking the COVID-19 virus advisories regarding its potential impact seriously. In view of guidance from the CDC and Florida Gov. DeSantis' Declaration of a State of Emergency, and input from Board Members and Officers, the NWFMOA has cancelled the General Membership meeting scheduled for June, July and August 2020.
When life returns to normal, notifications of meeting updates or cancellations willl continue via email.
Please take all recommended actions to keep yourselves safe and healthy.
Regards,
Nick
---
Our own Lt Col Sam Lombardo is featured at the Super Bowl Coin Toss
For those of you who may have missed the opening events at the Super Bowl February 2, 2020, Sam Lombardo was featured at the coin toss.

Congratulations, Sam!
Read the Northwest Florida Daily News article by clicking HERE.
For a short video clip of the event, click HERE
---
A "Thank You" from the Mental Health Association of Okaloosa/Walton Counties
Dave Parisot received the attached "Thank You" letter from the Mental Health Association of Okaloosa-Walton for our Chapter donations for this year's stand down. There are actually two homeless stand downs in Okaloosa County this year with both serving veterans, so we donated half of our 'stuff' to MWFMOA and half to the AUSA group.
Read the MHAOWA letter by clicking HERE.
---
NWFMOA's Jake Bush Honored by Auburn University
Auburn University recently honored Col Jake Bush as the Ford Game Day Hero for his work as an Air force pilot in running one of the biggest routes in history - the Berlin Airlift. Cllick HERE to read this honor or click HERE to view more pictures and the article from the Northwest Florida Daily News.
---
July 12th Is Declared As "Samuel Lombardo Day.
Okaloosa County has declared July 12 as Sam Lombardo Day. Click HERE to read the proclamation.
Also, to read more about Sam, click HERE.
---
Information You Need to Know
The rules for burial at Arlington Cemetary have changed. The information below is for informatoin purposes only. Click the links for more information.
www.arlingtoncemetery.mil
---
NWFMOA Member Survey
To view the 2018 Membership Survey, click HERE.
---
NWFMOA Receives Another 5-Star Rating
We are happy to announce that we received MOAA's 5-Star rating for the 5th year in a row. Please click HERE to view the winning sites.
In addition, both The DEFENDER and our NWFMOA website have received MOAA's Colonel Marvin J. Harris 5-Star Communications Award for 2017 and 2018.
---
Be a MOAA Advocate
Advocacy for our causes is as simple as A, B, and C. See below on how to learn more about the latest issues and then how to tell your congressional representative about your position on the subjtct. MOAA has been very successful when its members get active in contacting their representatives. Sign up today!!!
Click here for the sign-up form.
---
MOAA Community Outreach Grant Program
Our Chapter is again participating in MOAA's Community Outreach Grant program for 2019. In 2018 we received a grant of $3,000 in support of the Homeless Veteran Stand Down. This year we are continuing to provide support of homeless Veterans through the One Hopeful Place Shelter in Fort Walton Beach. One Hopeful Place is in process of their Phase 2 construction program which will increase their temporary housing capability from the current 10 males to up to 10 females and 40 males, plus expand their Cold Night Shelter program. We have applied to MOAA for a grant of $5,000 to be used to purchase furniture (beds, mattresses, and dressers) for the additional dormitory spaces. Upon receipt of the furniture, I will be calling on you 'able-bodied' members to un-box and assemble the furniture at One Hopeful Place. Stay tuned for more information.